Hello Replit Community,
I want to update my (discord) bot to have slash commands, but I need a newer node/npm version for it. I have looked arround posts but I still dont get it, I made a new repl to test, but it doesnt work. Does anyone know how to?
Some extra info:
Current Node: v12.16.1
Version I want: 16.6.1
Hope anyone can help!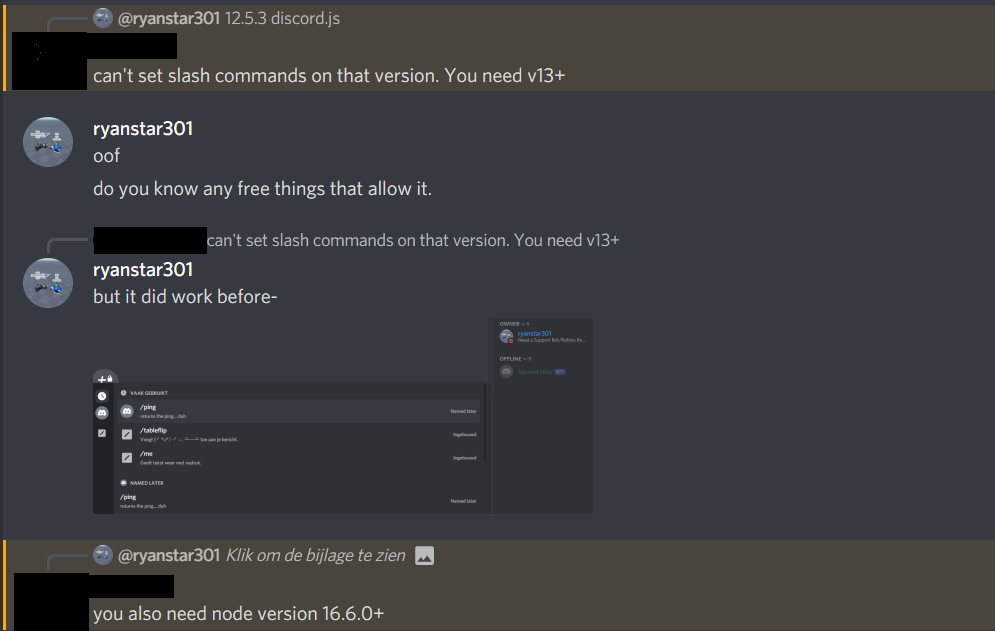 JacobBirch
You can not upgrade node. However, you can try npm install [email protected]
If that doesn't work, try it in shell, otherwise. rip.
JacobBirch
Now for discord.js, just go to package.json and change version to the version you wan't, and run npm