Issues deleting a Replit Team
Hello Replers,
Has anyone experienced the same issue? The three dot menu on the side of a Repl Team, when clicked, takes you straight to the home page of that team. Instead of, letting you select the options and stay on the page. I'm trying to delete a Team, except I keep being taken to that specific Repl Team page because it's acting like a link. I only see the web pop up for a second asking me to type my name and delete the Repl.
-Thanks!
ch1ck3n
well it requires a bit of an hacky fix
right click on the team you want to delete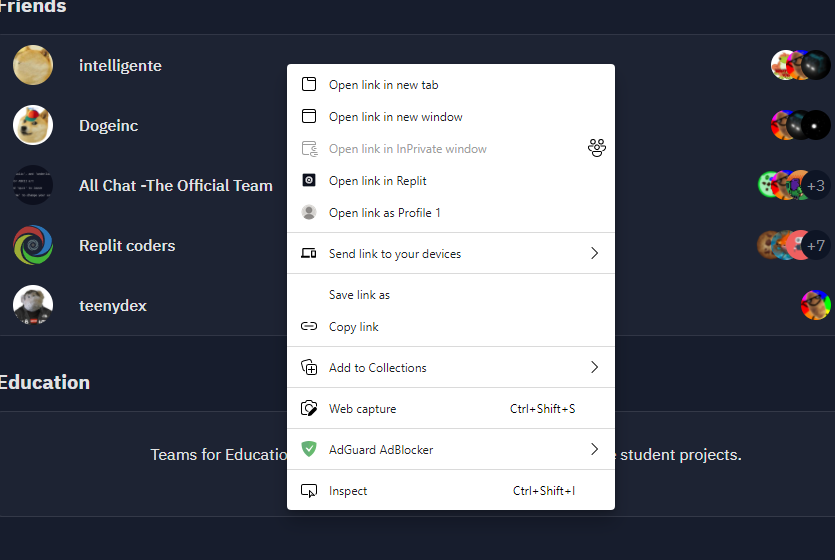 click 'inspect'
you will see this thing pop up

how you know you're in the right place is this part

replace 'intelligente' with your team name
right click on it, then click on "edit as HTML"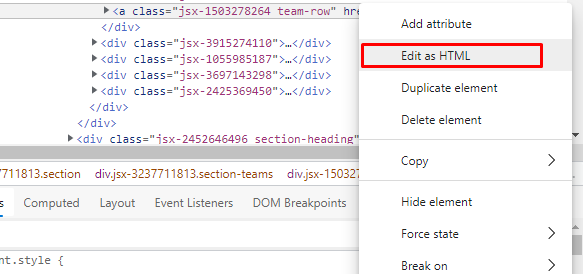 remove the "href" part

click away, and now you can delete the team!