Tried to load a program but doesnt work. keeps outputting failed to connect. retrying errors
Samantha2021

(1)
Repl isn't allowing me to open a new repl using the javascript code and I'm in classsssssss!
weeklyd3

(0)
Try waiting around 30 minutes for the server to cool down. Once, I uploaded the entire phpBB source code, and it was stuck at "Failed to Connect, Retrying". Waiting for a while solved it for me.
AdrianJoooo

(0)
Same here. I can't get any repls to load.
Here is an example. It's just stuck there.
https://repl.it/@AdrianJoooo/Mainpy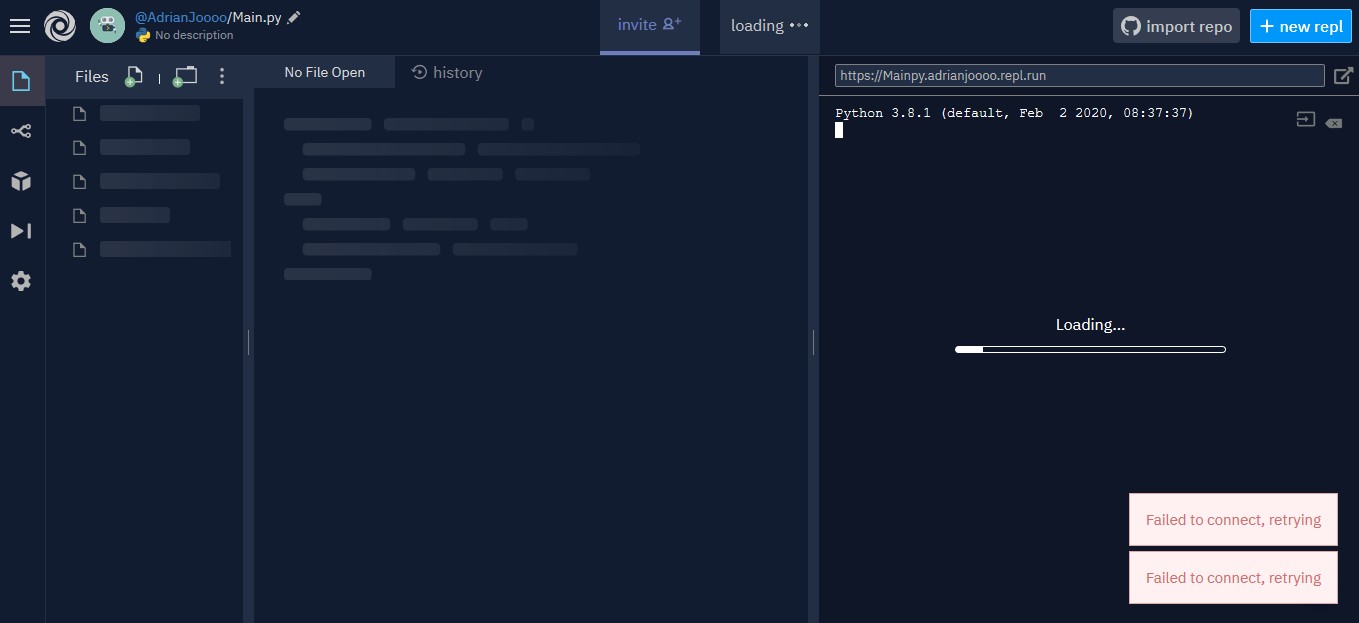 IvanShum

(0)
Same here. It just keep loading and pop up "Failed to connect, retrying
" at lower right hand corner.