I recently got a Hacker account And I don't know how!!!
So I recently posted 2 games, my rock paper scissors game and my Lucky Lotto game. I come back today to check how they are doing and I find out my account was given the hacker status and I don't know what to think of this.
I didn't enter any contests (I think...) and I haven't given anyone access to my account so I'm not sure what's happening!!!
If anyone has had this happen to them please help me make sense of this!!!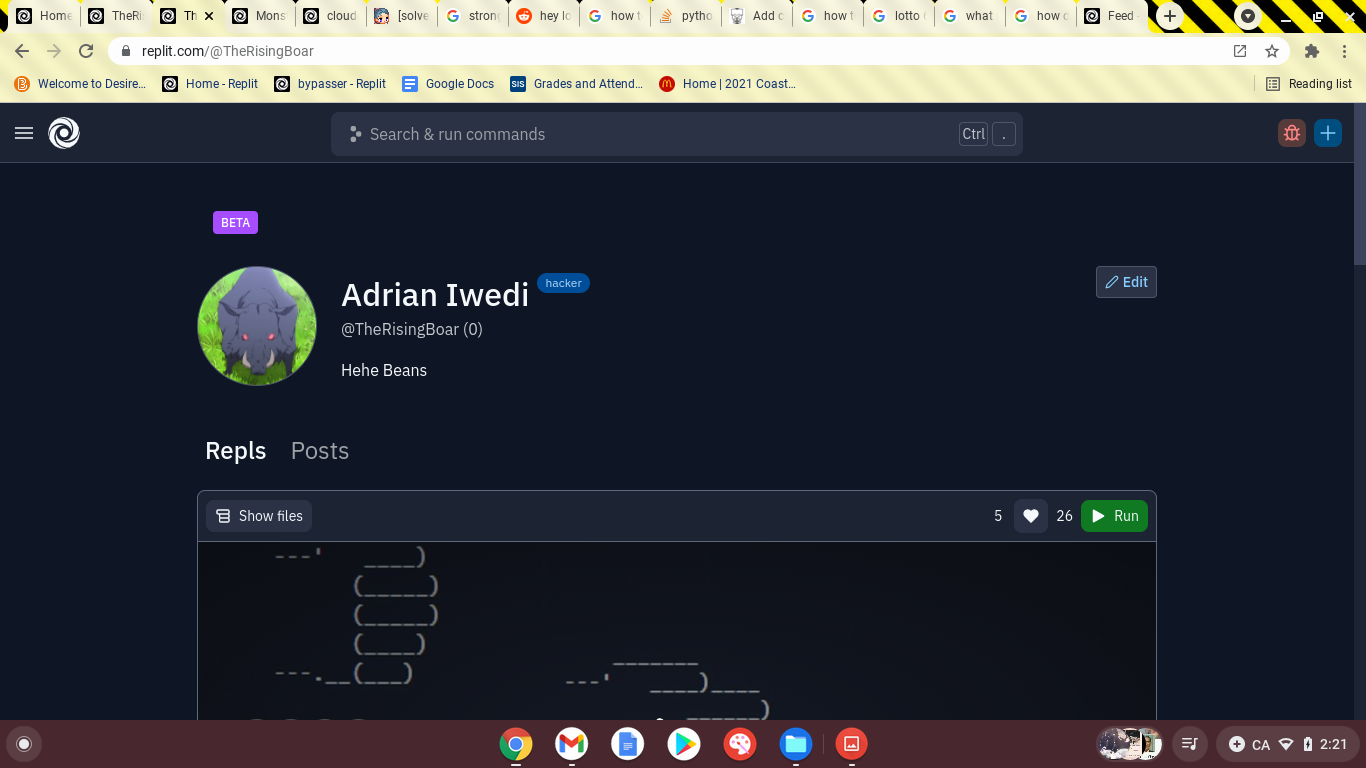 Coder100
someone must have referred you when they were getting hacker so congrats! You got free hacker!