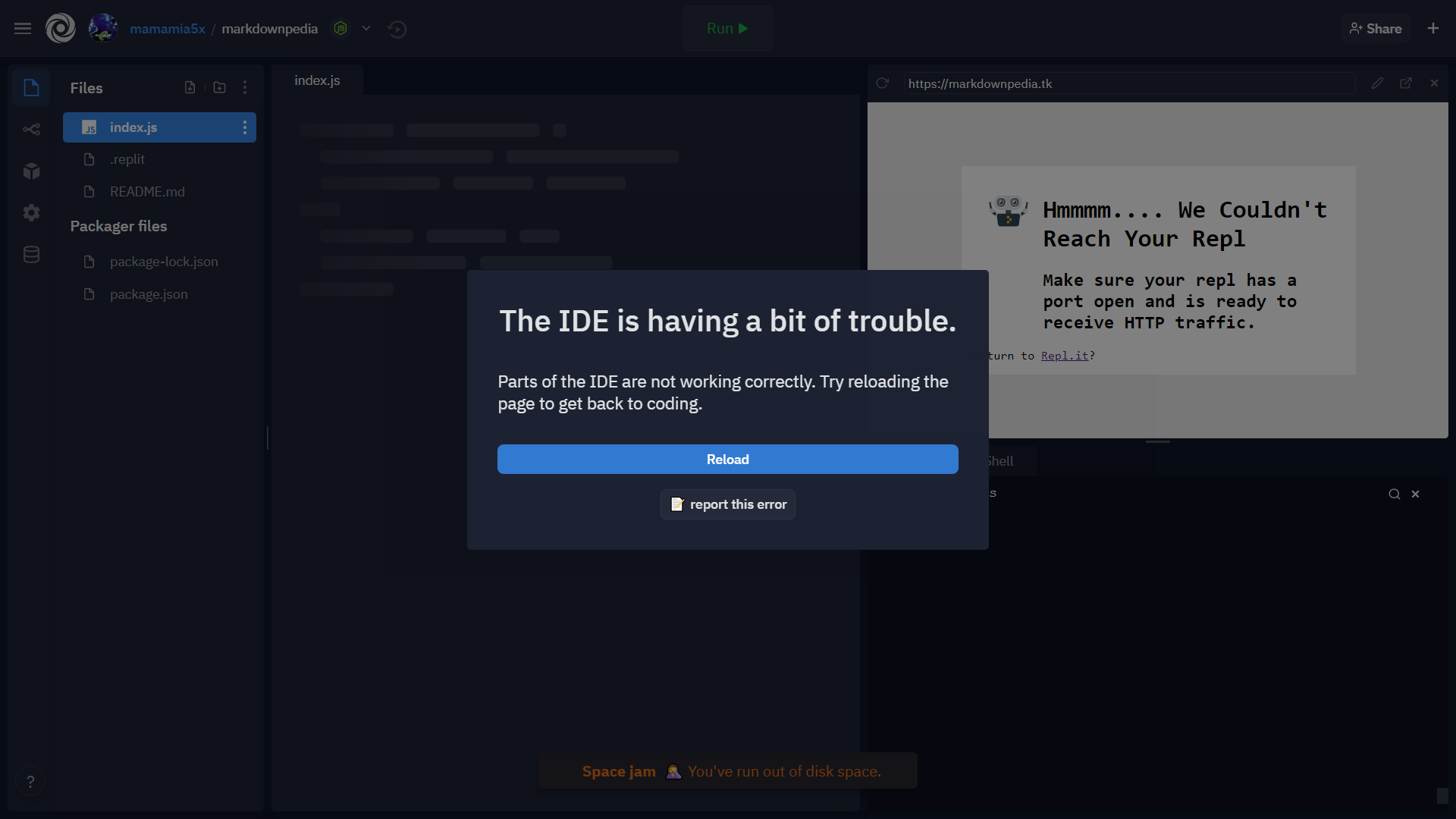 What does it mean to run out of disk space on repl.it Does it mean that I ran out of disk space for the whole site, or just that particulary repo. How would I fix it?
I also got hacker, and the issue never happened to me before I got hacker.
The Repl is found here.
Baconman321

(1097)
I found out that this happens when you upload a big payload of files and try to move them before they load or try to upload more before they fully load. Try waiting a bit before moving the file(s)/uploading more.
Bookie0

(6271)
If I recall correctly, I think the storage limit isn't really enforced. Idk about the disk space though..
But what has happened seems to be just a bug, happens to all of us. Report to bugs here! ;)
RYANTADIPARTHI

(6018)
that happens when your repl has takes more than 500mb. Just fork the repl. To not get the error.
19wintersp

(1142)
How do you know you ran out of disk space? That error just happens from time-to-time, and reloading will generally fix it. What happens when you reload?