I can't convert .py to exe, Help me - (.py yi .exe çeviremedim. Ne yapmalıyım? )
When I do pip installer with py installer installed on my computer, disc files and files with pyw extension are downloaded as hollow. conversion does not occur. I downloaded the converter application, the files are downloaded, there is no setup file in it. I've been struggling for 15 days, I couldn't convert the .py extension to .exe .
py installer bilgisayarımda yüklü pip intaller yaptığımda disc dosyaları ve pyw uzantılı dosyalar içi boş olarak iniyor. çevirme gerçekleşmiyor. converter uygulama indirdim dosyalar indi onun içinde de setup dosyası yok. 15 gündür uğraşıyorum .py uzantısını .exe ye çeviremedim .
NizamIntizam
Yeah, they saying true. My computer have to pyinstaller, everything is normal just the dist folder is empty @Compromised
NizamIntizam
I downloaded an application that converts py to exe. I couldn't install it because there was no setup in it. I installed exe converter extension from visiul studio code extension menu, that didn't work either.
@Compromised
Compromised
@NizamIntizam Do you try installing pyinstall via pip? Try: pip install pyinstaller and then pyinstaller -F file.py in your file's folder
NizamIntizam
@Compromised "pip install pyinstaller" I already typed the command and installed it before, the dist file is downloading empty,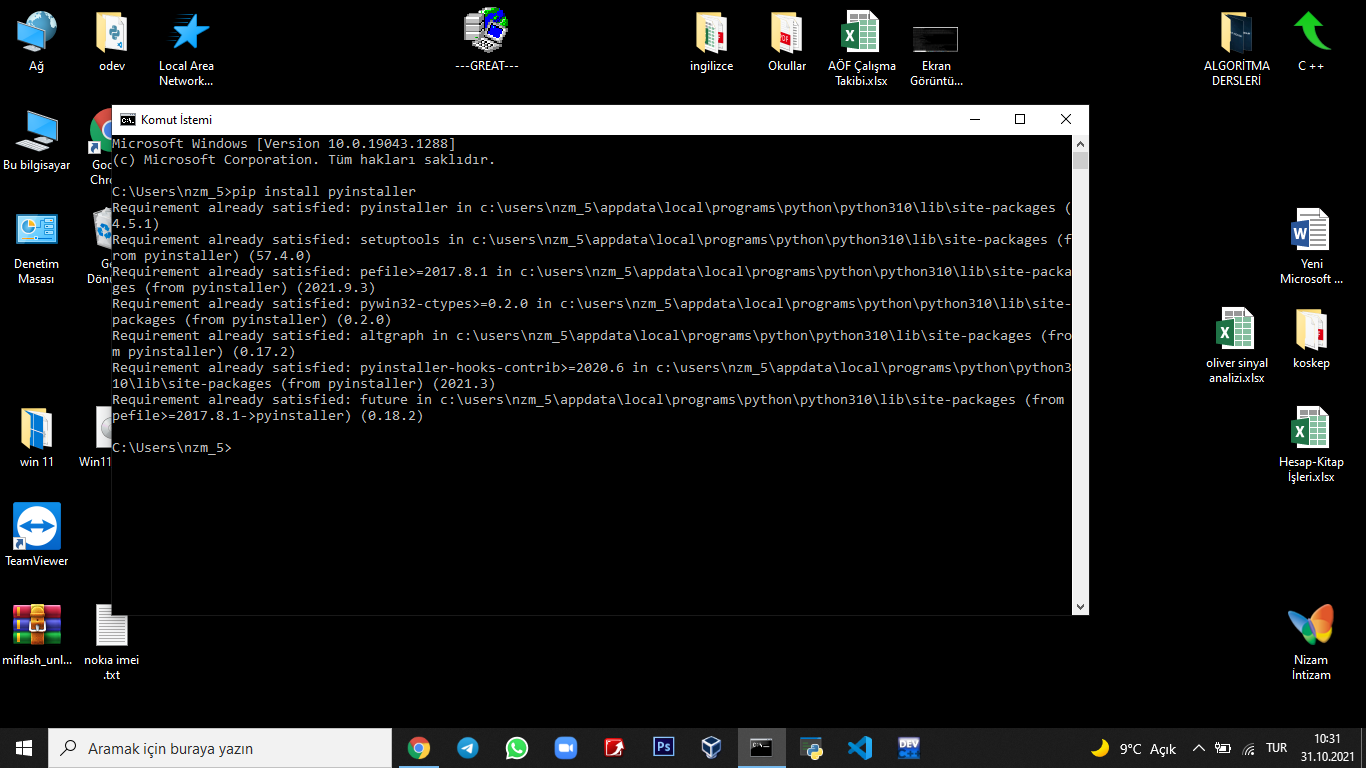 Compromised
@NizamIntizam Consider pip installing auto-py-to-exe. It's a pyinstaller GUI. After that, do auto-py-to-exe in your terminal. A window should pop up