I am having problems linking the domain
I am pressing link domain in repl then it shows linking and then again shows link domain. Also whenever I go to the domain( http://thehomosapblog.tk/ ) it shows run the repl to show output.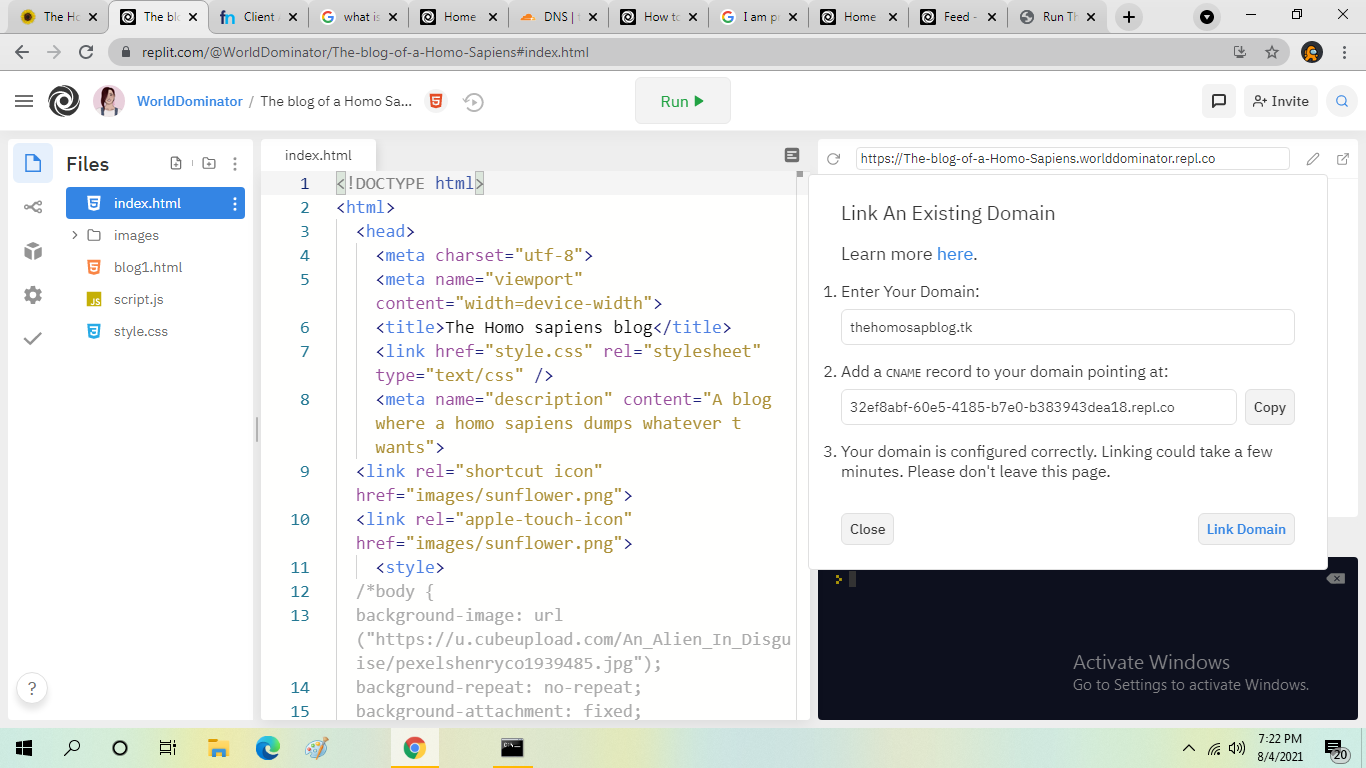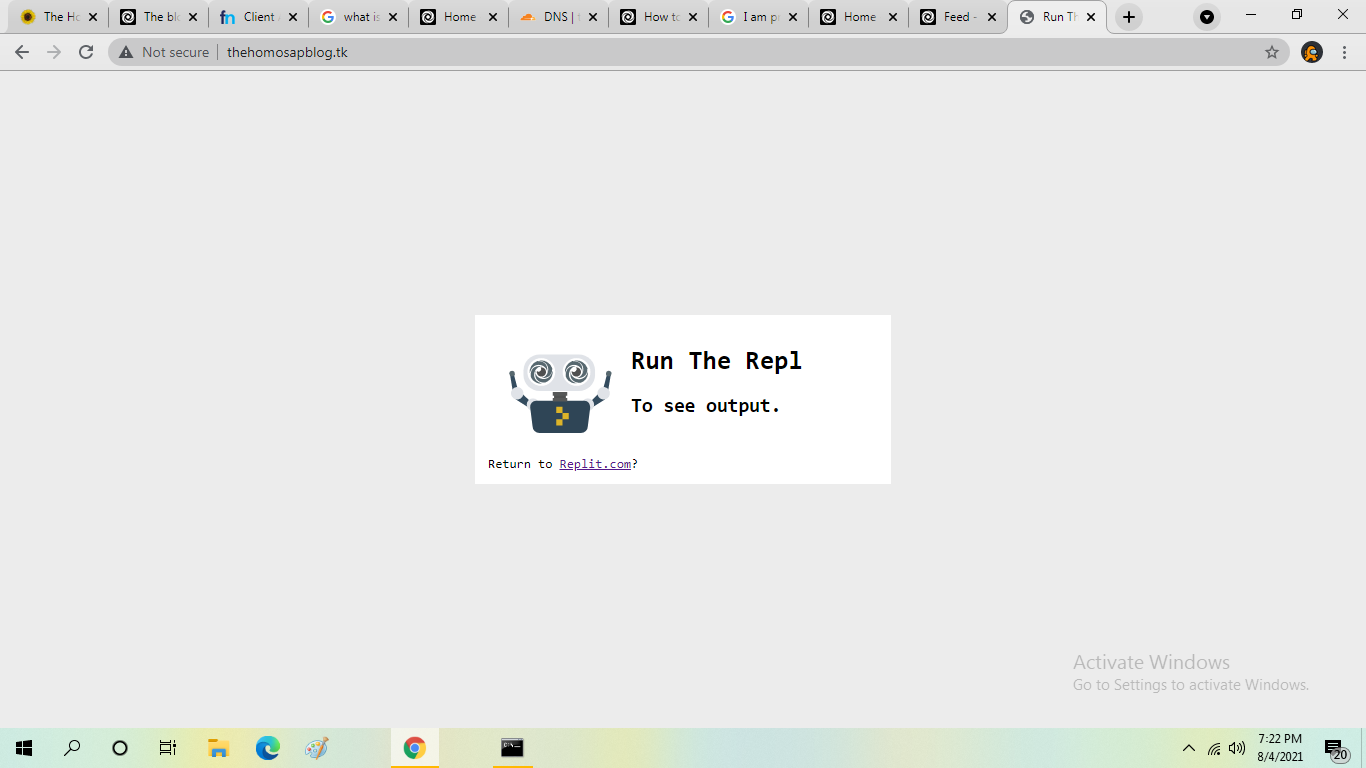 Answered by
sn236
[earned 5 cycles]
sn236
Hi @WorldDominator, when I tried to link the domain and run it, it also showed that.But linking domain can take up to 48hr. So just wait for some time. And if the problem remains after 48hr you can click on the get help button.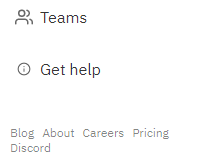 Hope this helps. :)