How to hide stuff in repl.it
I'm trying to hide my database url and .env files are not working for me at all... How would I hide my db url?
Bookie0

(6287)
If you're not an explorer, you have to create a file called .env and then you can put stuff inside. If you're an explorer, they sadly took that feature off and made it into a GUI, you can find it here (the lock icon):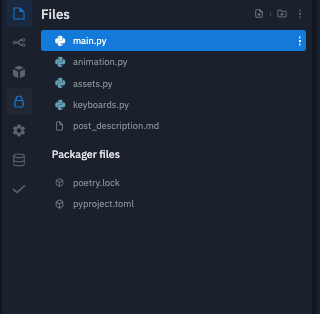 Where you can add keys and their values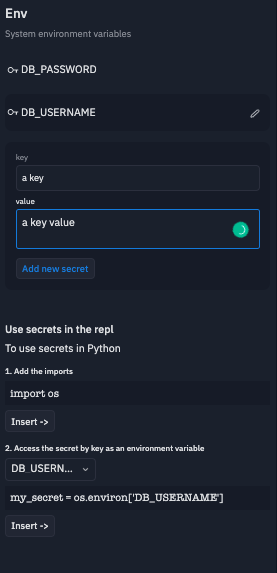 It'll tell you how to access those variables.
:)
BD103

(139)
Try renaming the .env variable to dburl (idk if the underscore bugs it out or not), then try os.getenv("dburl") instead. (It returns None if no variable is set.) Plus, the Repl Env tab is buggy, so that may be your issue.
proryan

(75)
@BD103 Other users can't access it because its private to only me. I want something that can be stored as a variable and I can use in the program but I don't want users to see. Kinda like a api key...
proryan

(75)
@Coder100 Env variables throw and Not Found error when someone else besides me runs the code :(