How to change default language for custom REPL?
Bookie0
Hi there!
First, go to the repl.it cli here
Then click account:


Next click languages:

Next check the boxes where your default languages are: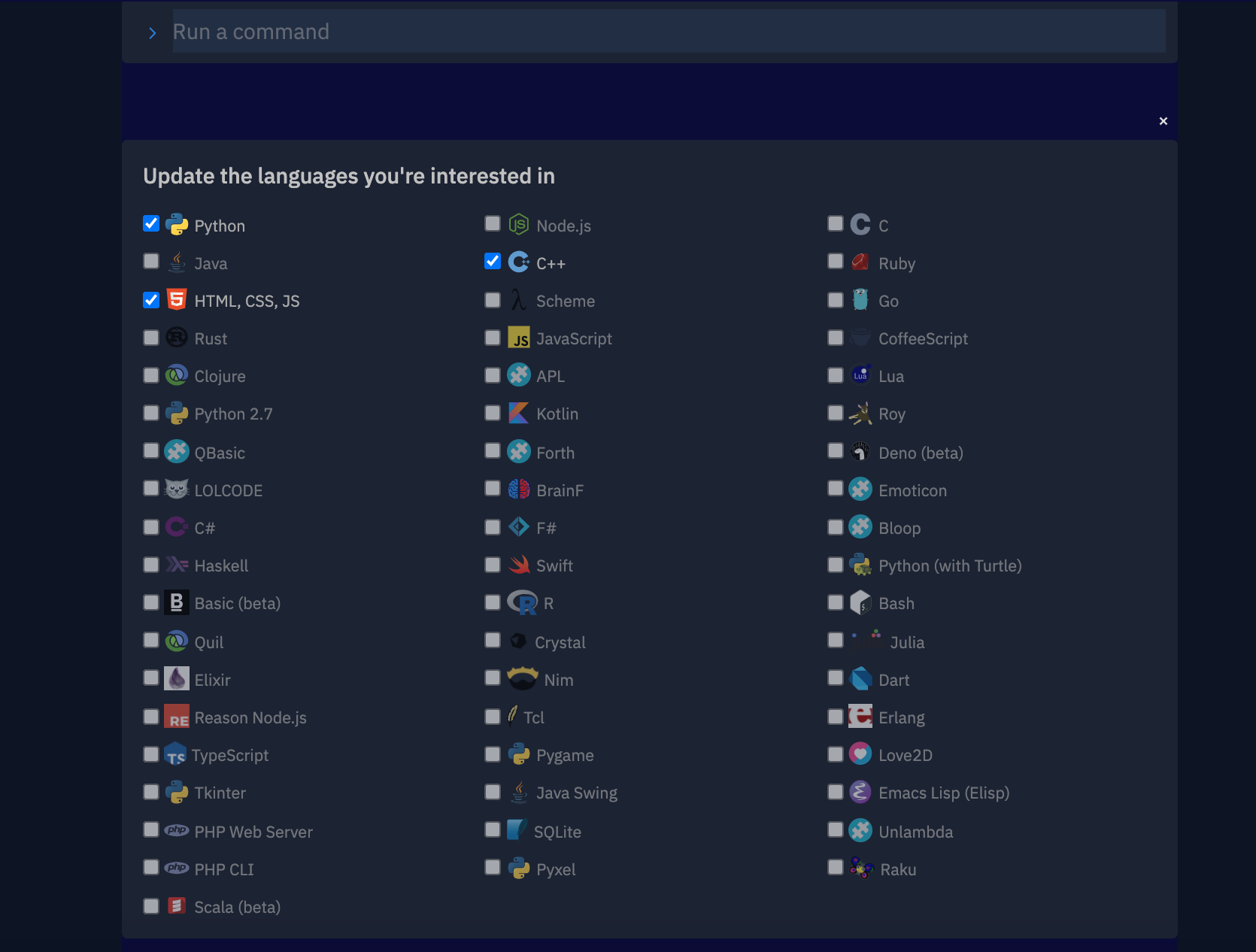 Now when you go back to the home page, there should be those languages. If not, try again. Sometimes you have to do this process several times so that repl.it records it, and reload page/delete tab.
So yea lemme know if I was unclear! ;)