I am trying to connect a repl to a domain that i have rented on Freenom, but all the tutorials are old and are not working for me. How do i do it?
You are viewing a single comment.
View All
Bookie0

(6360)
Hi,
to use a domain, I think you have to click this pencil button: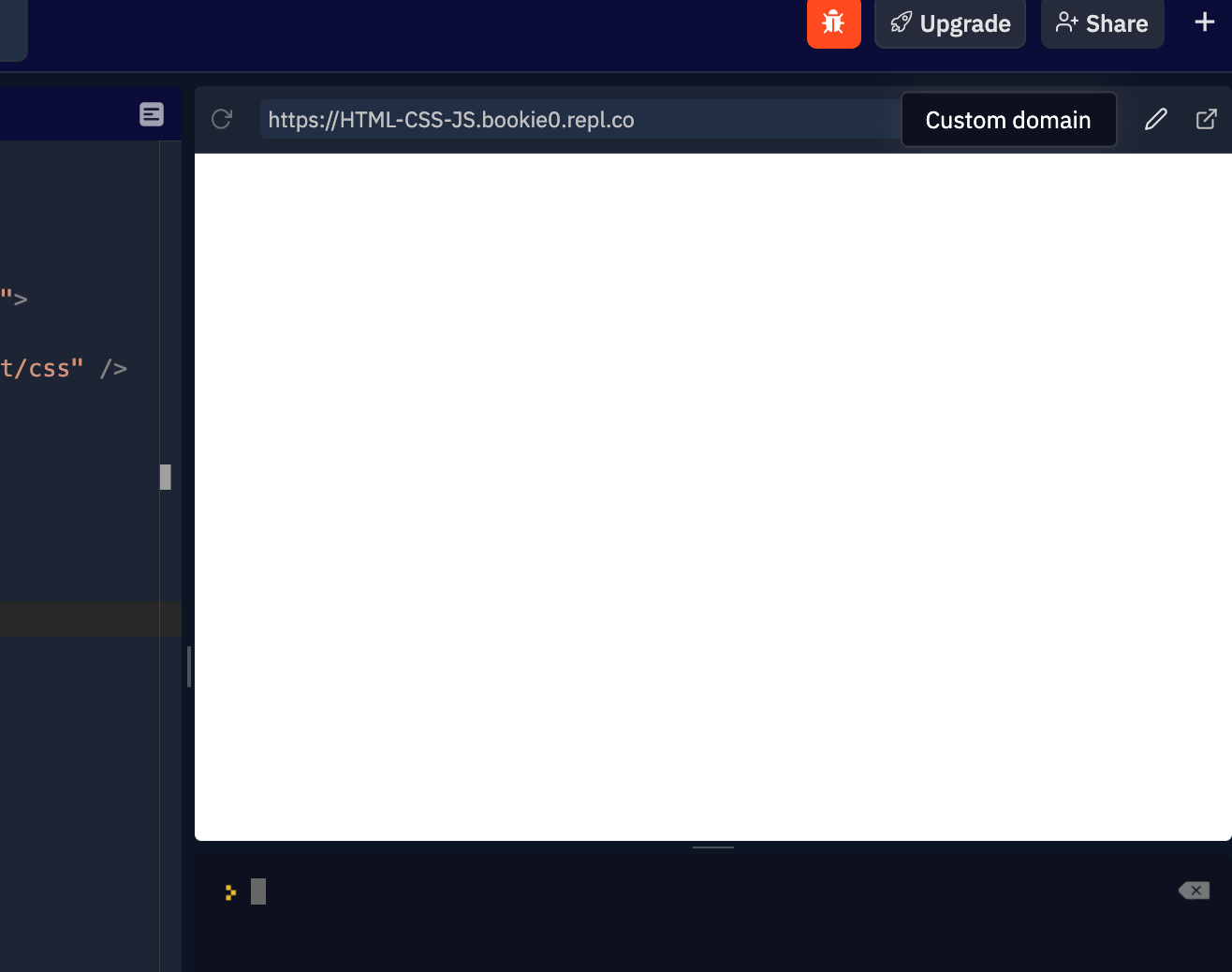 then enter the domain name.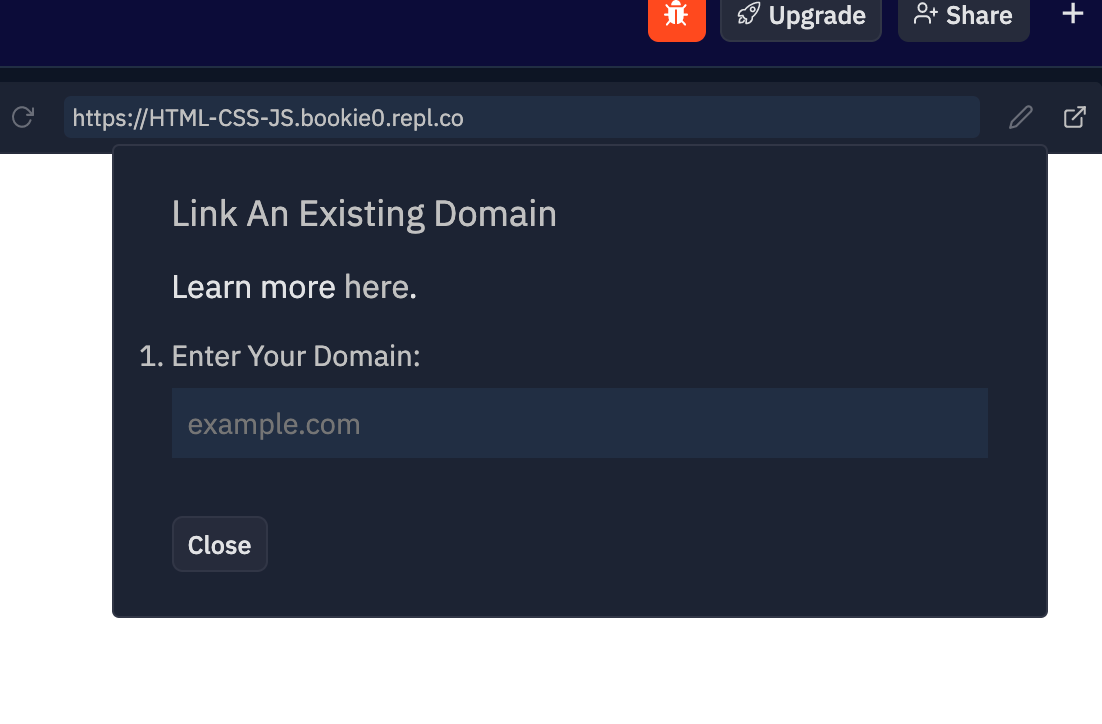 and click next.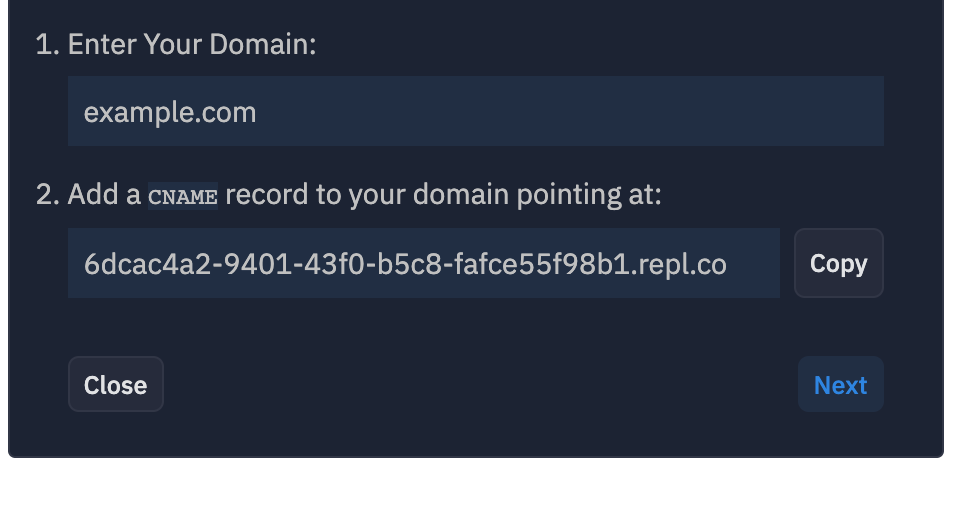 you'll get this message:

check this tutorial here for more help! ;)
Good luck! ;)