Hey guys, working on an important assignment here. Do any of you know how to add a real file to my code on my repl.it so my code reads it?
For example, I have a real file called babynames.txt, and I need my repl.it code to go through this real file to give the desired outcome.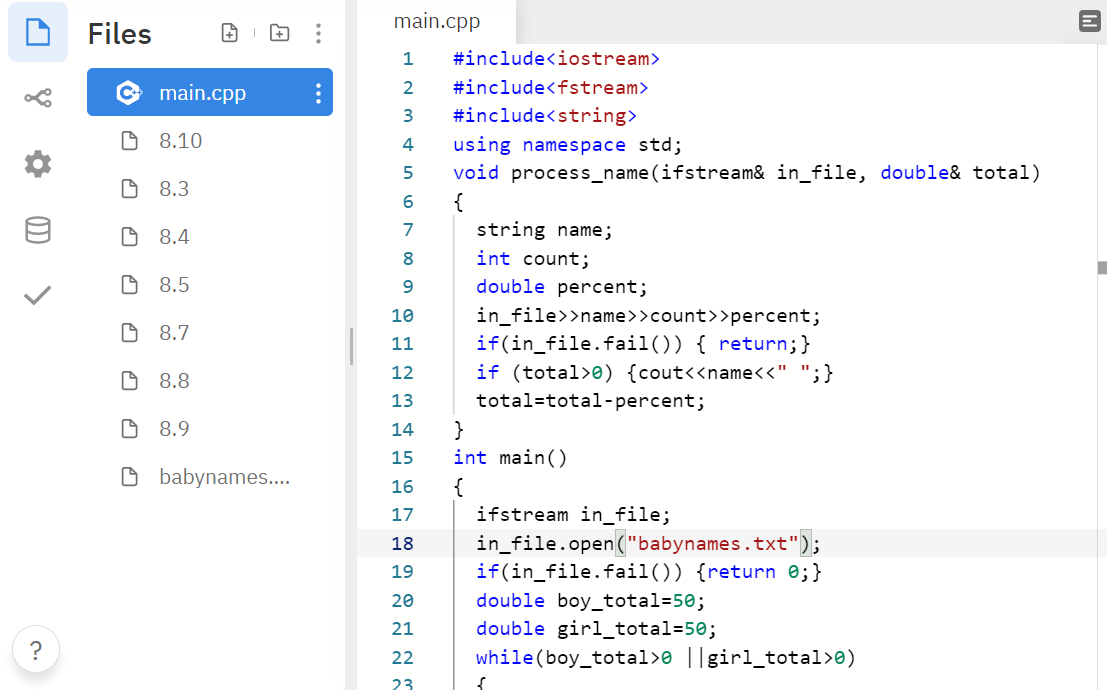 I want my code to go through the real file, how do I do that?