GitHub imported repo cannot install packages
Vandesm14
Try importing the repo again, but this time, set the language to "python" (ignore the run command) and once it loads you can delete the .replit file.
Snickdx
@Vandesm14 I have deleted the file and imported again, issue still persists. I must be missing something, how do you 'set the repl'? I know when I click "new repl" I can choose python as a language but that option does not exist for the "import repo" button all I can do is select the repo and the workspace boots up.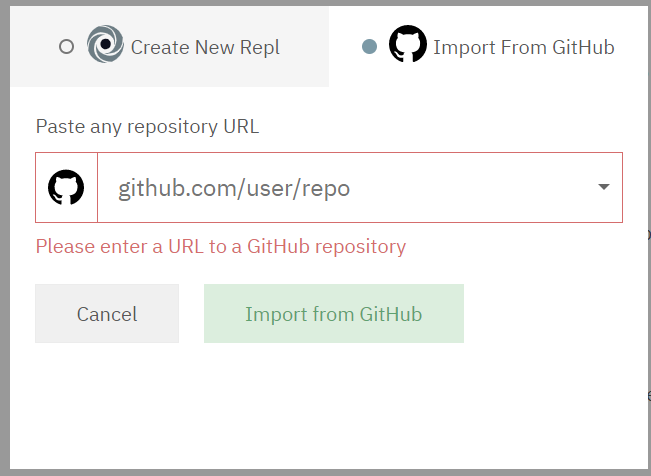 KatKoutsou
@Vandesm14 Could you please indicate how you can choose the language? Because I don't see what you mean top right panel.
Vandesm14
@KatKoutsou When you import from Github and choose the repo, it will switch over to the workspace view and say "cloning repository". Once that's all done, it'll show a top right panel with a language dropdown and an input box for a run command.
If this doesn't happen, it might mean your github repo already has a .replit file and you won't need to configure anything!
KatKoutsou
@Vandesm14 yes it has a replit file, but when I try to run my app all the bundle files are missing and it doesn't start.
KatKoutsou
@Vandesm14 Hi I solve it. Since the repository it was mine, I just changed the gitignore to include all the bundle files. And now it works.