Embed iFrame without showing workspace?
Hi, I'm working on a chess game. I've managed to embed it onto my test website using
<iframe frameborder="0" width="290px" height="430px" src="https://replit.com/@JamesB67/Chess?embed=true&outputonly=1"></iframe>
But I get the following output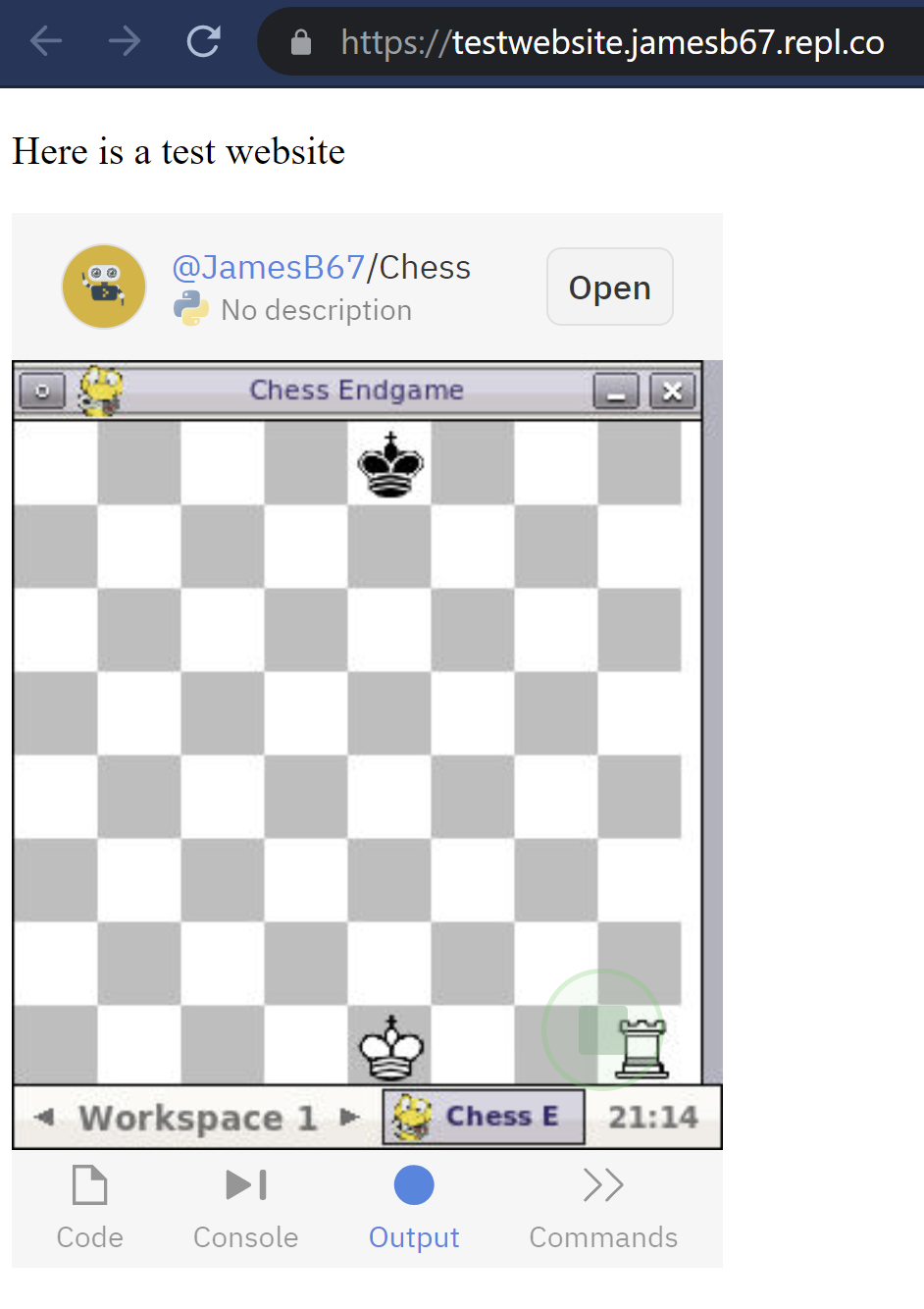 Apart from the slight scaling issues, is there a way to just display the chessboard on the website without the header and footer parts and for the green button to be removed?