Custom Domain Linking not working....
I tried to link several repls to a subdomain (somethingsomething.prussia.dev), but once I click the link button, it loads, then goes back to the normal button. Basically, nothing happens. I use cloudflare for dns and bought the domain with namecheap, can anyone help?
Xenity

(9)
i have had some difficulties with this too, but i have a solution. first, go to https://cloudflare.com, sign up, and then add yous site (follow the steps) then, to avoid too many redirects, set your SSL/TLS encryption to full (strict)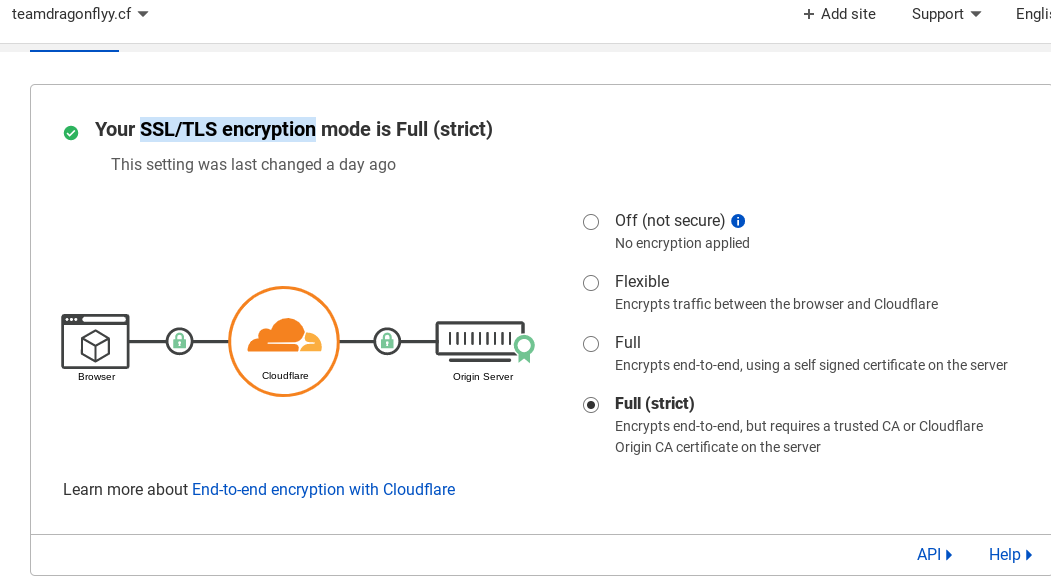 then all you have to do is switch to the DNS tab in cloudflare,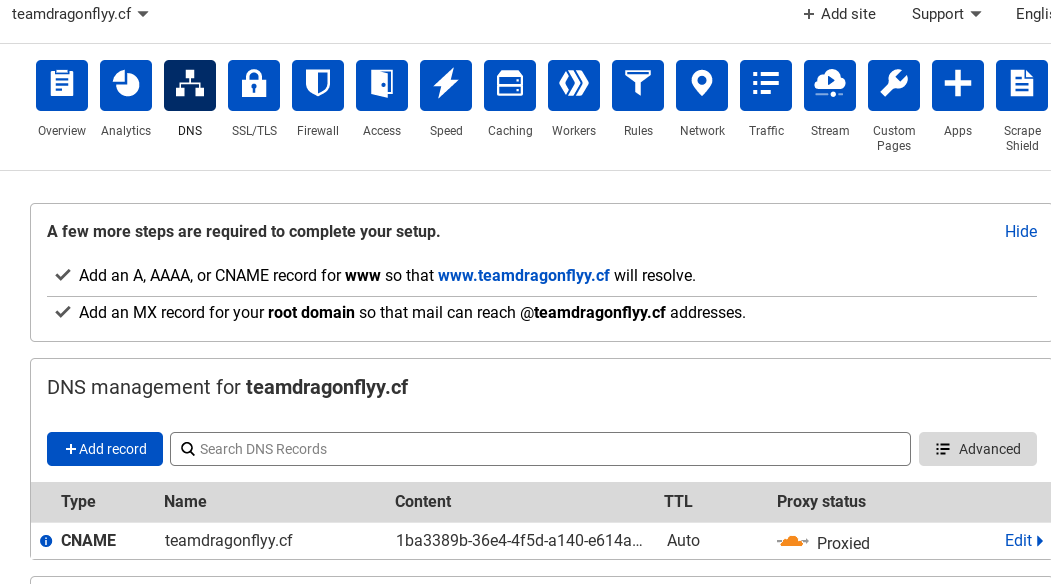 return to replit (in a new tab) and click the pen/pencil icon beside your website url and type your domain name, then take the code, switch back to your cloudflare tab and then add it in the DNS (make sure to set the type to "CNAME" and the TTL to auto (default) and then click next in replit. now wait until it says your domain is linked and then it should work. (click the check icon beside this comment if this helps)
rediar

(519)
@Xenity I'm already using cloudflare for DNS, and previous domain links, even for subdomains have worked. I'll go see if mine is strict though. Thanks!