Replit Database Not Working?
So I was experimenting with my replit db manager for java. I tried to delete a key from the db. But when I did, it didn't work. I know that It worked before so I went to the command prompt(or whatever you call it) and tried deleting it from there.
AND IT DID NOT WORK EITHER
curl commands didn't work: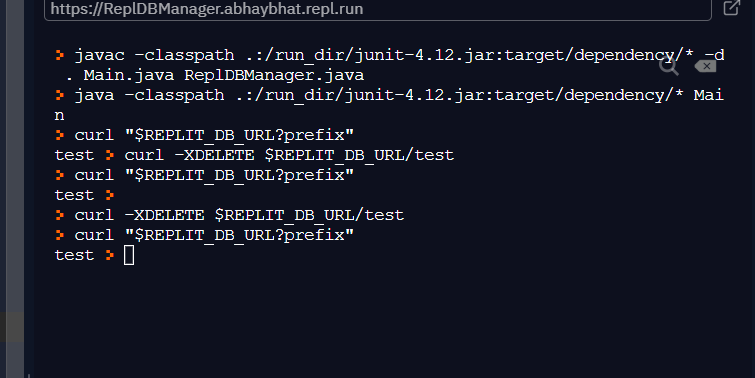 Do any of you have ideas why?
Thanks to all answers!
You are viewing a single comment.
View All