Can't view board-only posts
I was wondering if anybody else was having this issue. If so, I'll post it to the repl.it's bugs page. Here's my problem:
I was trying to sort the Share board by new to look for cool things, when I realized that all sorts of posts (such as from Announcements, Ask, and Learn) were included as well. I tried refreshing multiple times, to no avail.
Here's a screenshot: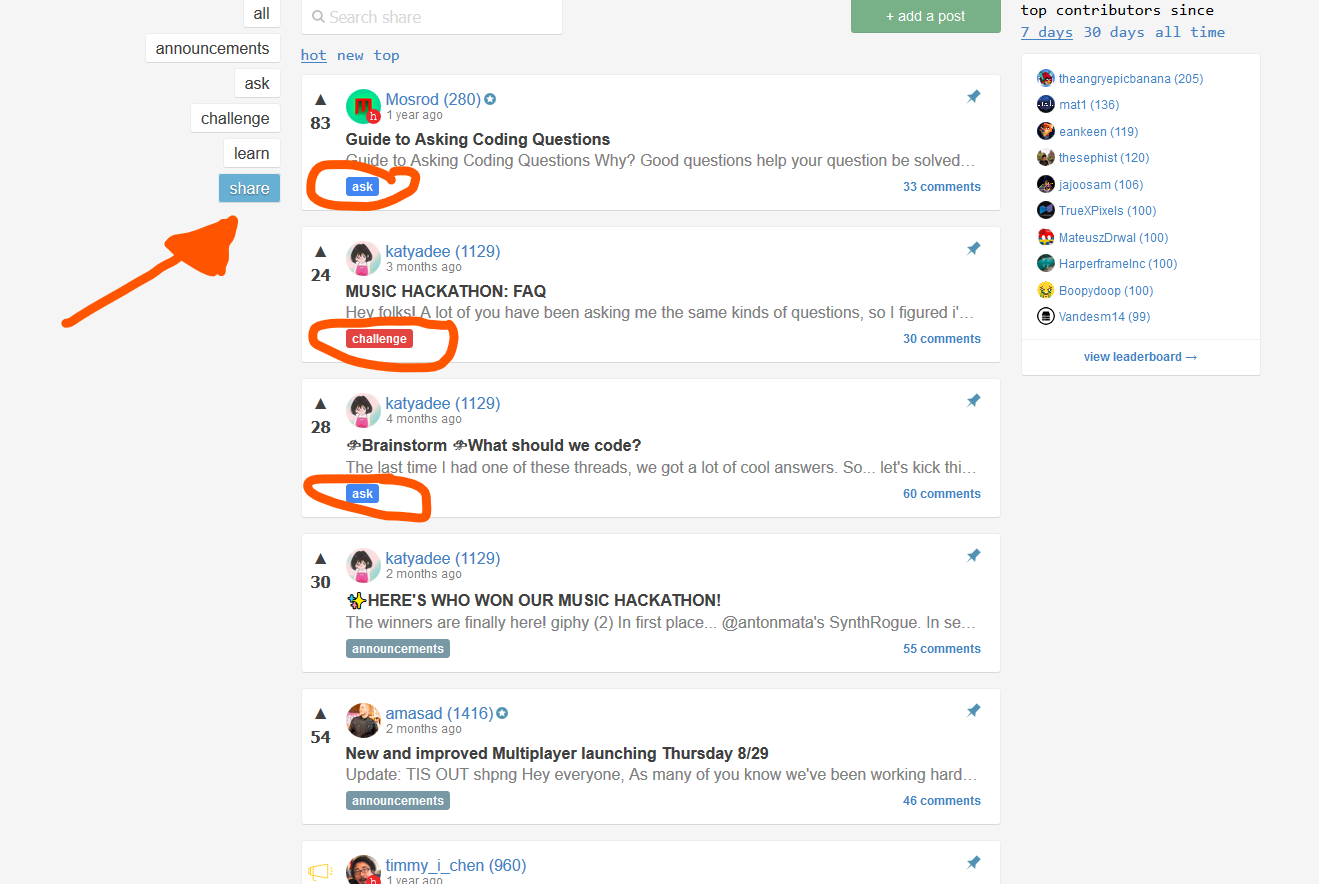 eankeen

(2239)
yeah i seem to be getting this as well
even after scrolling down passed announcements and pinned posts, the categories are still jumbled up despite me selecting one. i guess we can file a bug repot or wait for it to be fixed :P
Vandesm14

(2752)
@eankeen Your post fetcher is broken because if this issue (or maybe a similar issue). Hopefully they fix it soon.