New here. I'm trying to delete my repls by going to My repls, getting a list, then clicking on the kebab menu by each one. Although the menu appears briefly (I see delete option there), this always just takes me to the coding environment. The menu doesn't stay an allow to selection any of the options. Same behavior on all my desktop browsers and on mobile ones.
ch1ck3n
first go to https://replit.com/repls
i will be choosing this repl to delete
you will click on the repl
it should take you to the editor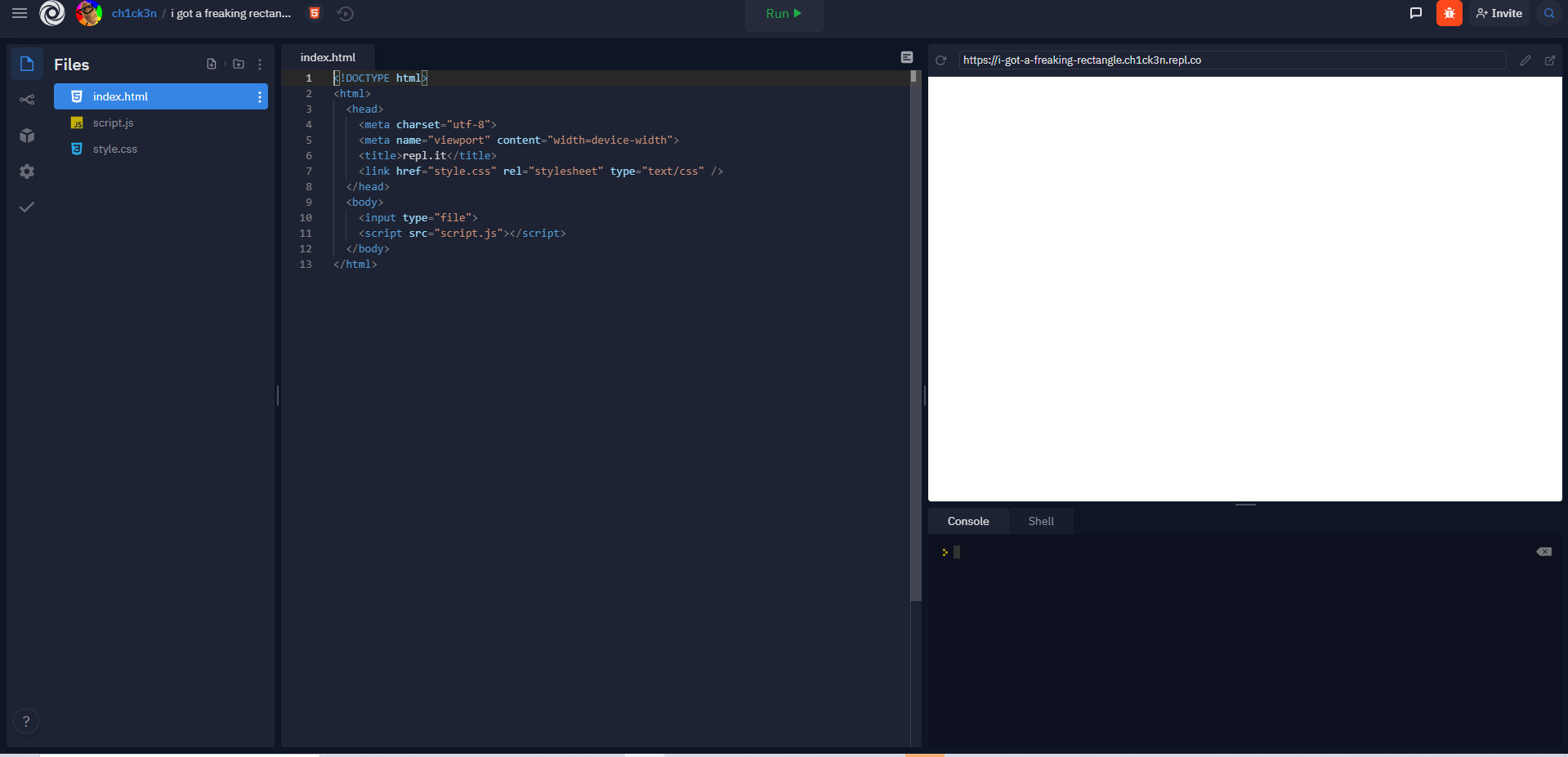 you you will click on the repl name


then click on the three dots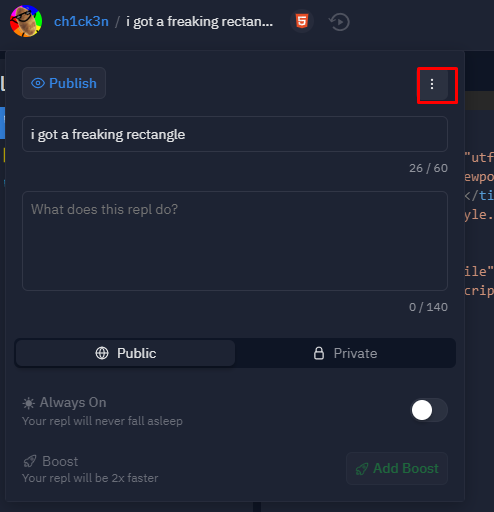 then you can press delete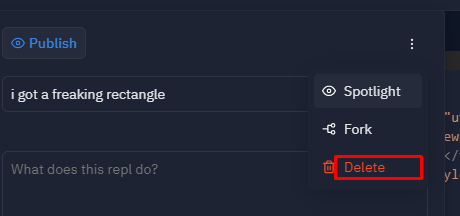 rkocz
@ch1ck3n
I'm able to do that, but only files are deleted. The repl remains, and is still listed under "My repls." The kebab menu for each repl should allow you to delete that repl, but it takes you directly to the editor after briefly flashing the menu that has a delete option in it. This is broken functionality.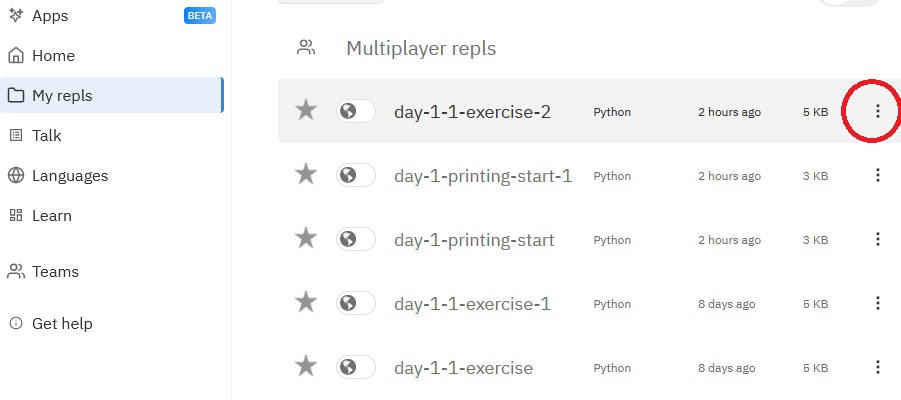 viraaj9jatin
i also having the same problem but i have found the easiest way to delete and it is go in the repl editing page tap the project name and description editing button then tap on menu(three dots option) and then tap on delete to delete your project
IMayBeMe
I haven't experienced this on desktop but I can come up with a solution on mobile. After the menu comes up briefly and it takes you to the editor, click the back arrow on your browser and the menu should remain open when it takes you back to your repls page.