Can I enable dark mode on repl.it
Can I enable dark mode on repl.it
FlaminHotValdez
In the IDE there click the setting sidebar at the left and change theme to dark. Sadly, there is no dark mode for main repl.it unless you wish to download an extension.
PattanAhmed
@KhanHuzaibiHuza Hi,
Yeah, there are two things if you mean Dark mode on Repl.it
1. Dark mode on Repl
2. Dark mode on the interface of Repl.it
If you mean the first case, then you can enable dark mode easily
Just follow these steps:-
1. Go to Setting on your Repl:-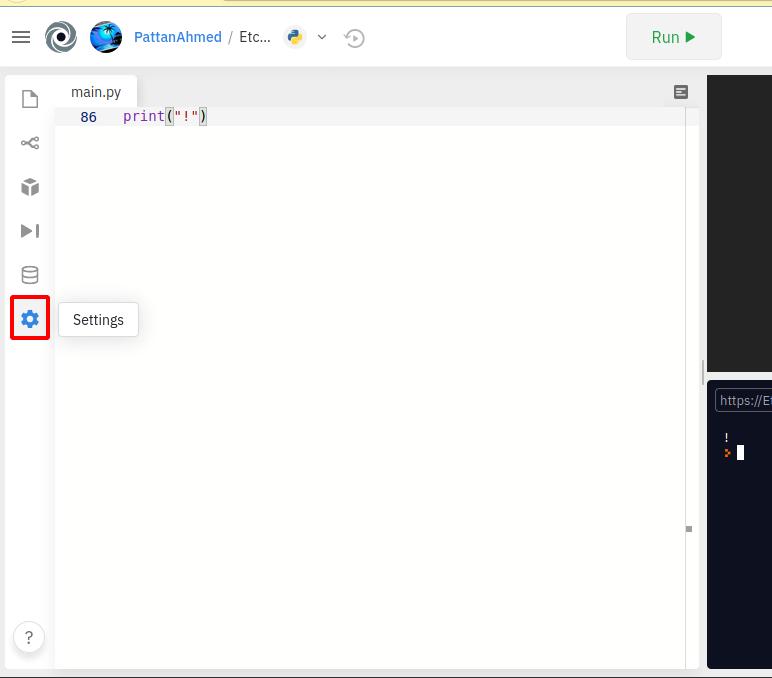 You will notice that your Repl will turn into Dark mode.
But the outer interface will not.
If you want the outer interface too, which is the second choice.
Then you need to get a new extension that is not related to Repl.it at all.
If you want to take that risk, Follow this tutorial:-
https://repl.it/talk/learn/Replit-Site-Wide-Dark-Theme/14281
Hopefully, Dark theme for the outer interface will be available soon from Repl.it officially.
That's it with me
Thanks!
Hope this helps