Adding my pygame game to a website?
Hi,
We are making a basic chess engine using pygame, currently you can just move the pieces (run ChessMain.py to see)
I'd like to host the engine on a webpage with a .repl url. This would allow someone to go to the url and move some of the pieces around.
I'm not sure where to start, do I need to start using REST API's and Flask? Or is there a simpler way to integrate it using replit? Thanks in advance for your help/patience!
JamesB67
@Highwayman Getting somewhere! This is what I've got at the moment. Is there a way to get rid of the header and footer and just show the game itself?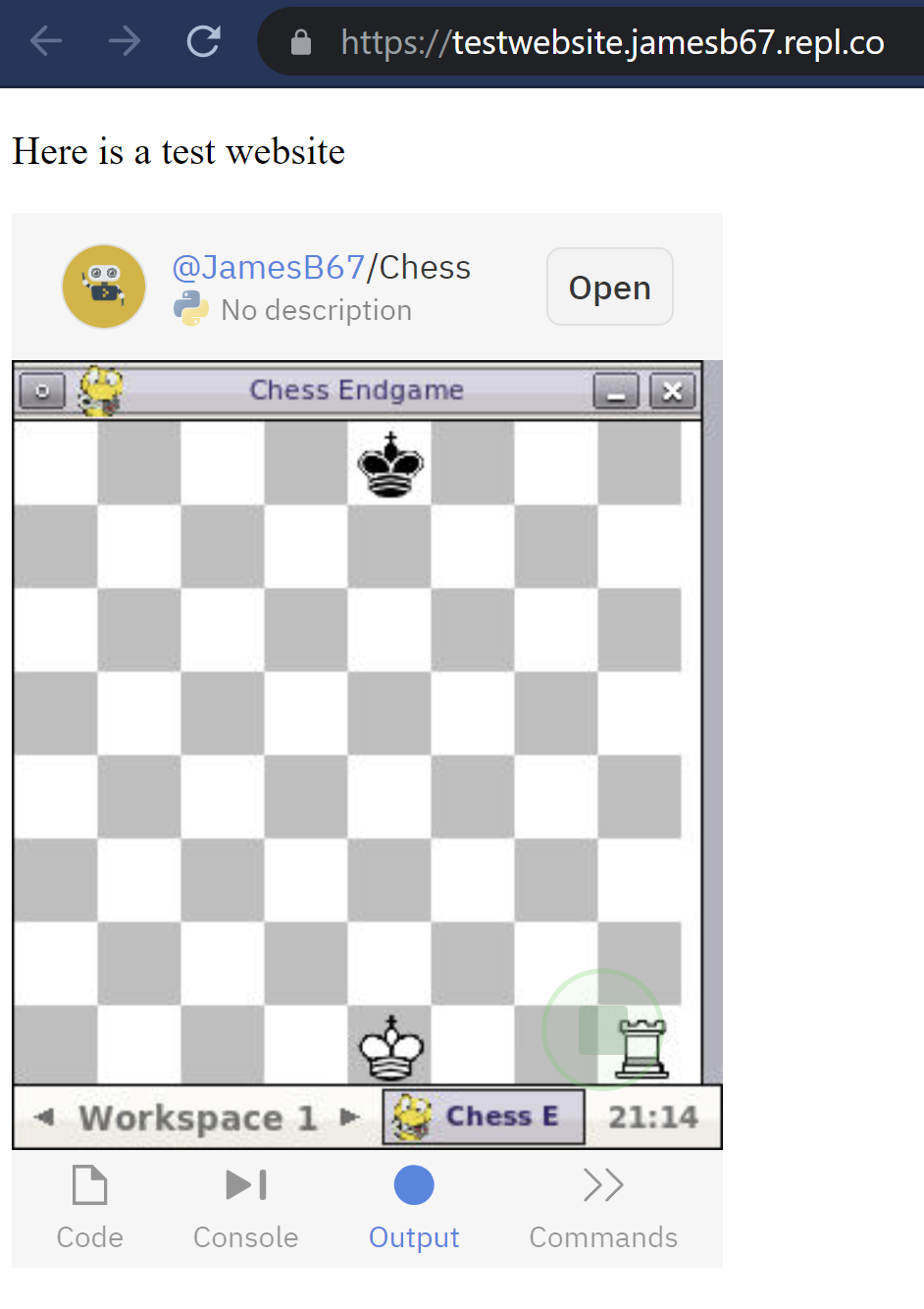 Highwayman
maybe.... It's just showing it as ubuntu would normally show a window, so If you look that up you should find some way around it, maybe. @JamesB67