Developer Spotlight - Jay Doggy Woggy!
Good morning/evening replers, hope you all are safe and doing fine! Today we have the first developer spotlight of 2021 featuring a great developer - JACK... not JackFly (repl.it discord) but it's @JDOG787!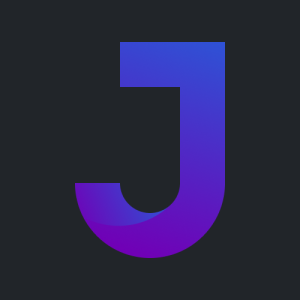 ---
Introduction
@JDOG787's real name is Jack. He is 15 years old and homeschooled in the USA.
He was interested in computers from the beginning but coding always seemed to confuse him. He tinkered around with Lego Mindstorms and Arduino but couldn't figure out how to program them. A little over a year ago, one of his friends told him about how he learned web dev from Udemy courses. He also learned some app dev which he tried out after he got a Macbook.
@JDOG787 found out about repl.it when one of his Udemy courses used repl.it classrooms for practice problems. However, unlike most people, @JDOG787 didn't use repl.it as a platform you could code on no matter the device. Instead, repl.it helped him motivate himself to learn more seeing everyone's epic projects on repl talk and it also helped him make the process of setting up an environment to start coding way less overwhelming.
Editor's notes: Classrooms are now deprecated. Those who are interested can check out Teams for Education which are getting a ton of upgrades as you read this!
---
Projects
Some of @JDOG787's projects (not very impressive even though he's working on some actually impressive ones according to Jack) are
Patatap Clone - It's a clone of https://patatap.com/, a website that makes different sounds and animations depending on what key you press.
OAuthCord - A simple library to lighten and quicken the use of discord's OAuth2 API.
Also check out disco-oauth as an alternative. (shameless plug)
Pictoshare - Currently under development, Pictoshare is aimed to be a fully functional social media website. Learn about the details on the GitHub
---
Other Info
Other than coding, @JDOG787 likes to spend time with his family and play video games such as Minecraft and Factorio. He also hopes to build his own PC someday (hopefully someday soon).
And for a final message from @JDOG787 to everyone reading this -
I've learned from experience that if you're feeling burned out in programming, it's a good time to take a break from what you have been doing in coding for a while and try something new. Force yourself to try something that seems new and hard even if it feels awkward compared to what you're used to doing.
---
The End
And that's it for this week's developer spotlight! If you want to be featured in one of these yourself, be sure to post awesome stuff on repl talk and keep an eye out on your discord DMs and e-mail inbox!
Also, if you have any feedback for the spotlights, be sure to put them in the comments section. Any constructive feedback is always appreciated!
Oh and before you go, here's a doggo because why not!
Thank you for reading all this. See you all next time with another amazing developer from the community!