Developer Spotlight - Ara Ara Ire!
Developer Spotlights : Ara Ara Ire!
Good morning/evening replers, hope you all are safe and doing fine!
Before anything else though, here is a blog post - Ode to Educators by Derrick McMillen (team lead for Repl.it Teams; former Salesforce and Facebook engineer; former Oakland Unified high school teacher and proud Laney College Computer Science instructor).
P.S. If you are a student, be sure to share this with your teachers and other educators!
Also, let me know in the comments section, if you would like to have dedicated posts about blog updates or not.
Getting back to topic however, Today we have the 2nd developer spotlight of 2021 featuring one of the community's favorites - @frissyn (formerly IreTheKid).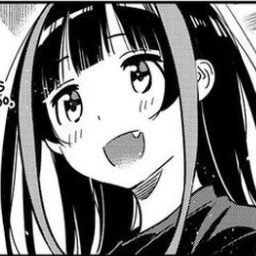 ---
Introduction
@frissyn's name is Ire[REDACTED] (yes that's the real name), and he is 15 years old. For now he lives in Maryland, USA but he moves a lot as he's a "military kid" (he has lived in 5 different states by now).
Computers and technology was always a field of interest for @frissyn but there is one incident that he thinks was very cool. It was when a Hardware Engineer Specialist come in to his 5th grade class and showed him and his classmates how to program simple robots with Arduino and Raspberry Pi,. @frissyn remembers thinking, "That was the coolest thing ever!" What got him into programming specifically however, was a web dev course he took in 8th grade on the basics of HTML, CSS, and JS. From there, he looked up "how to make public websites with HTML" which brought him here to Repl.it and the rest is history.
When asked about impact of repl.it and the community (you all reading this) on their life as a coder, @frissyn says:
It's not an understatement to say that I wouldn't be where I am now as a programmer without repl.it. This service has been single-handedly fueling my curiosity and determination for the past 2 years and it's been great for not just coding, but finding other people to talk to (and whine) about it.
---
Projects
Some of @frissyn's projects are
Valorant.py - valorant.py is an unofficial API wrapper for Riot Games' Valorant API endpoints. It's modern, easy to use, feature-rich, and intuitive! Implemented with object oriented designs and explicit reloads to prevent 429s, valorant.py is the best Valorant API wrapper out there!
@frissyn : It was definitely my most professsional project at the time, and when I shared it to r/VALORANT, I got 73 updoots, which made me feel nice.
https://repository-images.githubusercontent.com/312069310/2ed3b000-2518-11eb-88a1-ffd94d7a5f84
Discord Unblocker - It stands between Discord and your client, tossing resources back and forth programmatically, meaning it can't be monitored by any blocker or web filter!
ReplCustoms - Repl Customs is a data solution @frissyn created to allow users to search the Repl.it database for custom data solutions. That doesn't answer anything but OK You can find out answers to questions like, "How many upvotes does my post get in an hour?" or "Who commented the most in the past week?" Things like this are easy to look at with Repl Customs!
Reflux - Reflux is a tool to create and modify the default styles that apply to your IDE on Repl.it.
https://camo.githubusercontent.com/723de3b88d4b76b4445546be7856e394478032b6d7330c0890564ff1a7eac5c9/68747470733a2f2f73746f726167652e676f6f676c65617069732e636f6d2f7265706c69742f696d616765732f313631313834353038333538345f64363432386165636163626461623934373837363463373030663736613636352e706e67
https://camo.githubusercontent.com/e1782af9d3594358e4a76e7618fb353f85e320c7ce34da09e7fb8adfe18933a3/68747470733a2f2f73746f726167652e676f6f676c65617069732e636f6d2f7265706c69742f696d616765732f313631313834353238313930385f36383639663439623364326133373232666262373636633936616561653063632e706e67
https://camo.githubusercontent.com/2a3f0de518e029073ad765816927166613c7fc2329b4819d2512f65ee7820a27/68747470733a2f2f73746f726167652e676f6f676c65617069732e636f6d2f7265706c69742f696d616765732f313631313834353338343731335f37643762633431356533363135343339656462636431666365363537363035342e706e67
---
Also, if you want to come up with such ideas for yourself, @frissyn shares his method for coming up with these ideas: -
Think of a cool, meaningful word.
Search it on GitHub, and in the dictionary.
Apply it's definition or meaning to programming or a topic that you like.
Boom, you now have some project ideas!
---
Other Info
Other than coding, @frissyn has been getting into cross-stitching and sewing (He has never told anybody this before). It started after he got an Undertale Cross Stich Kit for Christmas in 2019, and picked it back up a few weeks ago.
He also enjoys watching anime and reading manga, quite a bit, in fact. Recently, has has gotten into Mob Psycho 100, Rent-A-Girlfriend, Attack on Titan, etc. He really enjoys Shōnen and slice of life anime, along with some shameless romantic comedies and harems.
And for a final message from @frissyn to everyone reading this -
Always strive to learn something new
---
The End
And that's it for this week's developer spotlight! If you want to be featured in one of these yourself, be sure to post awesome stuff on repl talk and keep an eye out on your discord DMs and e-mail inbox!
Also, if you have any feedback for the spotlights, be sure to put them in the comments section. Any constructive feedback is always appreciated!
Thank you for reading all this. See you all next time with another amazing developer from the community!
BTW I found this cool gif on the internet (discord) so I'm bound to share it with everyone as usual.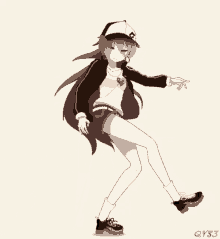 Sayonara!